The Tribeca Plumber for Expert Results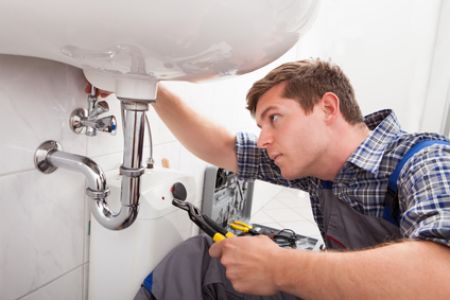 At Bluewater Plumbing, Heating, and Air Conditioning, your local Tribeca plumber and heating contractor, we are dedicated to finding the best products and tradesmen to provide quality plumbing, heating and air conditioning services - second to none. With our endless list of suppliers and reducing costs and overhead; our clients are guaranteed the best value.
Professional Plumbers in Tribeca, NY
The technicians at Bluewater Plumbing, Heating, and Air Conditioning have over ten years of experience working in New York. We only hire the best. Our Tribeca plumbing services team shows up on time, with our "rolling warehouse" and even include 24 hour emergency service. With excellent customer service; we take the time to explain what needs to be done before we recommend your next course of action. Bluewater Plumbing, Heating, and Air Conditioning listens to your concerns and we answer all your questions.
Tribeca Heating Repairs
Furnaces keep your Tribeca home warm in the winter and serve as an important part of your air conditioning system in the summer. In a furnace, gas or oil is combusted in a burner and then heat produced from that reaction passes through a heat exchanger where it is transferred to the air distribution system. Trust your heating to the expert Tribeca heating contractors at Bluewater Plumbing, Heating, and Air Conditioning.
Furnace Repairs, Maintenance and Installations
Leaking Parts, Pipes, and Radiators
Leaking Furnaces
Radiator Installations
Gas Furnaces
Leaks in Valves and Pipes
Oil Furnaces
Leak Detection
Back flow preventors
All Hot Water Leaking Furnaces Repairs
Central Heating
New Installations
Plumbing Repairs in Tribeca, NY
Clogged drains, damaged pipes, and gas leaks are the most common residential emergency plumbing situations that Tribeca residents summon their plumber for. The irony is that such plumbing emergencies can be prevented by us from the start. Indeed emergency plumbers report that plumbing negligence is the number one cause for stubborn obstructions in drains and defective pipes. Surprisingly this indicates that we value our cars more than our home. Why? Simply because we service our cars once a year while we dismiss doing the same to our plumbing systems until we face a plumbing emergency by which time it is too late to undo the damage done to our home.
In general preventive maintenance to your home's plumbing, every once in a while, will not only keep plumbing fixtures, drains and pipes in good condition for a long time, but will further allow you to spot early problems and have them fixed before they escalate to costly plumbing emergencies. When you encounter an emergency plumbing situation you can take steps to reduce damage to the minimum thereby cutting down your plumbing cost too.