Professional Queens Plumber, Heating & Air Conditioning Company You Can Depend On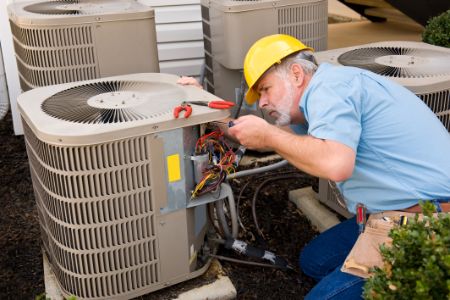 The two most important systems in your home or business are your plumbing and air. When either of these systems breaks down it can cause everything else to come to a halt. So when it's time to undergo repairs or maintenance, you can trust the professionals at Bluewater Plumbing, Heating, and Air Conditioning for your plumbing and HVAC needs. Our experience, training, and superb customer service make us the leading air conditioning/heating contractor and plumber in Queens and the surrounding New York area.
What You Can Expect From Bluewater
Finding a reputable plumbing, air conditioning or heating contractor in Queens, NY can be challenging. With so many providers to choose from, it's difficult to distinguish the pros from the amateurs. We've built a solid reputation with both home and business owners as a premier contractor that can help you when you need it the most. We demonstrate and value the following qualities every day:
Dependability - We arrive promptly at every job, get the work done fast, and provide you with a no-hassle service that makes repair and maintenance easier than every. We want to earn your trust and your business.
Quality - We take pride in our work. Every member of our Bluewater team is committed to excellence in every aspect of the job. We utilize state of the art equipment, offer industry standard products, and can guarantee that you will 100% satisfied with the results.
Expertise - Our technicians are specialists in the plumbing and HVAC field. We undergo ongoing training and have experience with all types of systems both old and new.
Professionalism - We conduct our work and our business in an ethical manner. When we enter your home or business we do so in a respectful, friendly, and courteous manner. We dress professionally and practice safety on the job.
Innovative Remodeling Concepts That Work For You
Remodeling your kitchen or bathroom is a major investment into your home. We take kitchen and bathroom remodeling in Queens one step further by insuring that all necessary upgrades are performed so that you don't have to go back and make them later. We can replace your old plumbing with a brand plumbing system that lasts as long as your new room design does. We also install all plumbing components such as fixtures, sinks, showers, tubs, and other products.
Specialized Plumbing, Heating & Air Conditioning Services in Queens
In addition to standard plumbing, air conditioning and heating repairs, replacement, and installation services, we also specialize in high-end technical residential and commercial work such as underground pipe location, frozen pipe thawing, radiant heating, plant inspections, ductless mini-split A/C, and high-velocity air conditioning. If you want to make your home or business environmentally friendly we can also provide practical green plumbing solutions. Call us anytime you need a local plumber or reliable HVAC contractor for your home or business.
See What Customers in Queens, NY are Saying About Us
Very easy to work with. They installed two Mitsubishi ductless a/c units for us, one in our bedroom, one in our living room.
Very professional and timely service. I would recommend Bluewater Plumbing & Heating.