The Brooklyn Plumber You Can Count On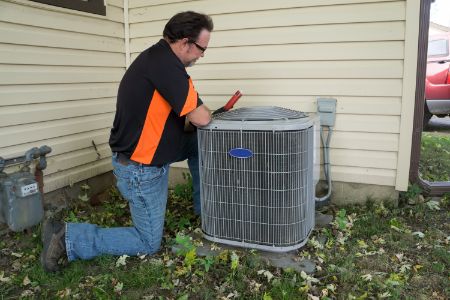 At Bluewater Plumbing, Heating, and Air Conditioning we are committed to providing you the highest level of service and products that bring you 100% satisfaction every time. We specialize in ongoing systems maintenance for all residential and commercial properties across Queens and the surrounding New York area. We are the local preferred Brooklyn plumber and heating contractor.
Our technicians are certified in a wide range of services that are designed to keep your plumbing and air conditioning operating smoothly and efficiently. Our expertise includes:
Installation - Whether you're building for the first time or need an old system replaced, we install all types of plumbing and HVAC systems from the ground up. We do partial and whole installations on all models and brands.
Preventative Maintenance - Once your new plumbing or heating and cooling unit is installed it will require maintenance from time to time in order keep it running at peak performance. We offer comprehensive maintenance on all components. This saves you money in the long run on your utility bills and keeps you from incurring major repairs.
Repairs - When your systems break down, you can contact us for fast efficient plumbing, air conditioning and heating repairs in Brooklyn, NY. Our goal is to provide you with long-term solutions in order to save you time and money from repeat calls.
Specialized Plumbing, Air Conditioning & Heating Services in Brooklyn
In addition to common HVAC and plumbing repairs in Brooklyn, we also perform specialized services for unique systems and equipment. This includes backflow preventions, underground pipe and network locations, radiant heating systems, heating plant inspections, ductless mini split A/C and high-velocity air conditioning. Our plumber, heating and air conditioning services teams are certified and highly trained with this type of equipment and can perform work in various areas.
Green Plumbing Services in Brooklyn, NY
At Bluewater Plumbing, Heating, and Air Conditioning we care about the environment and the effects that standard plumbing has on the water. With this in mind, we offer Green Plumbing solutions which help you and those living and working around you. We help you find ways to clean the water while saving you money. When you choose us as your plumber in Brooklyn, NY, you can play an active role in creating sustainable water that benefits everyone.
See What Customers in Brooklyn, NY are Saying About Us
I chose Bluewater Plumbing to do my "Basement Zone". The job was finished on Saturday, 9/22. I was extremely pleased with the service. Everyone was professional and friendly. The workers were clean and consulted me for important decisions. I look forward to a warm winter in my basement master bedroom retreat.
I could not have asked for better. He gave me a quote on the phone once I explained the job. He came prepared to do the job and he did it. He kept to his quote. I was 100% comfortable dealing with him. In fact, I was able to work while my 4.5 year old supervised him along with about 5 stuffed toys who apparently were plumbing experts. He is what you 'hope' a tradesman will be but rarely are these days.