About Your Queens Plumber, Bluewater Plumbing, Heating, and Air Conditioning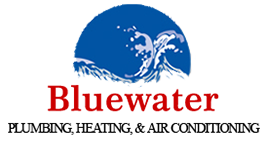 Bluewater Plumbing, Heating, and Air Conditioning focuses on the two primary systems in your home or business: plumbing and HVAC. We understand how vital these systems are to your daily operations. Whether you're raising a family or running a major corporation you depend on your plumbing and HVAC equipment to operate efficiently and at peak performance minute by minute. Every service we provide is designed for that purpose. That's part of why we are the locally preferred Queens plumber as well as air conditioning and heating contractor. When you need plumbing, heating or air conditioning services in New York, you can count on our crew of professionals for top notch, reliable service, every time.
What We Do
All of our technicians have both the skills and training necessary to perform a wide variety of services and products. No matter what type of equipment you have in your home or business we are qualified to work on every component of it from start to finish. Our list of services includes:
System Repairs - We offer complete long term restoration to your plumbing, heating, and air conditioning systems. No matter how small or large the problem is we can fix it fast!
Brand New Installation - Whether you're building a home need a new installation or are looking to replace your outdated units, we offer full custom installation for heating and air conditioning units.
Remodeling - No kitchen or bathroom renovation is complete without insuring that you have the proper upgrades to your plumbing. We can install all new fixtures, tubs, toilets, showers, and even reroute your plumbing network if necessary.
Preventative Maintenance - With ongoing maintenance to your HVAC system, you will save your safe hundreds of dollars and headaches associated with major repairs. You'll also extend the life of your equipment by several years.
Specialized Plumbing, Heating & Air Conditioning Services
In addition to our standard services we also offer targeted service for specific components in your home or business. These services range from backflow prevention, underground pipe location, froze pipe thawing, water heaters, boiler & furnace repair, radiant heating, and even heating plant inspections. We also do ductless mini split air conditioners and high velocity air conditioning. Contact us when you need more than just standard service!
Comprehensive Commercial Repair & Installation
As a business owner you can't afford to be without proper air conditioning. Your clients and employees depend on it. We are licensed and certified to work on all major commercial and industrial systems, industrial boilers, and furnaces. We have a professional Queens plumber and HVAC team ready to help you with fast efficient service that you can count on when you need it the most. Don't let repairs and problems slow you down! Call Bluewater Plumbing, Heating, and Air Conditioning today!
Services of Queens Plumbers & HVAC Specialists Offer: