The Laurelton Plumber Locals Trusts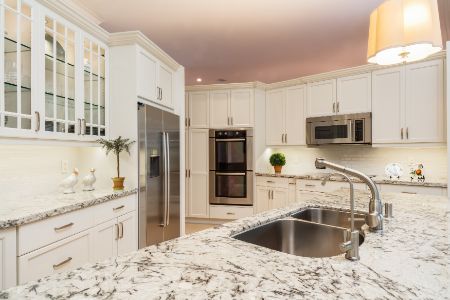 From boilers to furnaces, ductless air conditioners to commercial plumbing systems, the Laurelton plumber and heating contractor you can count on for quality results for every service is Bluewater Plumbing, Heating, and Air Conditioning. If you need any type of plumbing, heating or air conditioning repairs, maintenance, or installation work done in Laurelton, please give our professionals a call.
Our team of professionals has the proper training, qualifications, and tools to ensure your service request goes smoothly. Don't settle for just anyone when you need a heating contractor or plumber in Laurelton. Call the preferred local company for all your service needs: Bluewater Plumbing, Heating, and Air Conditioning!
Water Heater Service & Other Heating Repairs in Laurelton, NY
If it's time to upgrade your current water heater, our Laurelton heating contractors are at your service. We'll examine your home and help you choose the water heater that best fits your needs. Our water heater technicians will install in a timely manner, following a schedule that is most convenient for you. The plumbers and heating contractors in Laurelton, NY at Bluewater Plumbing, Heating, and Air Conditioning make sure to perform every installation with the utmost care and expertise; we would never compromise your comfort or the efficiency of your equipment.