New York Green Plumbing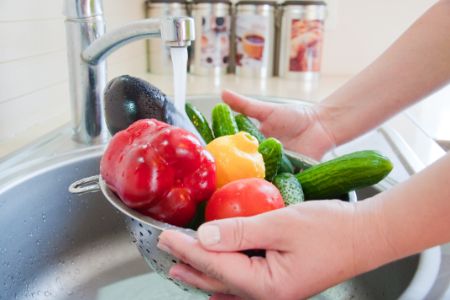 A big concern for the homeowner these days is how to "green" the homestead. It seems automatic to recycle plastic and paper, keep unused lights off and use resources sparingly, but did you know that by making a few adjustments to your bathroom fixtures can greatly reduce the strain on your surrounding environment? Plumbing mechanics are training to offer green repair and installation options for home owners to ensure strong resources for the future.
Why Hire a Green Plumber
There's no question that employing the services of a "green" plumbing company benefits your property and the economy. Environmentally conservative fixtures and repairs to your home can increase its value over time, and help save money on energy and water bills. You also gain the peace of mind that you are working to reduce your carbon footprint and improve the natural resources in your surrounding area. Neighbors who happen to see a green plumber working on your home may be inspired to hire one as well, thereby increasing consciousness of the environment.
What a Green Plumber Can Do for You
Besides save you money, here are some things that can be done to improve the functionality of your bathroom.
Water efficient commodes – The less you flush, the less water wasted and the less running through the tank. If you're not a fan of jiggling the handle after use, maybe look into this option.
Solar hot water system – What's hotter than the sun? Rather than expand expensive energy on heating your water, install a solar powered system to keep down costs.
Environmentally friendly tank and drain maintenance – When you pour chemicals down the toilet or sink to undo clogs, you could be releasing dangerous toxins that eventually wind up in the soil underneath and around your house. If you have a garden, you especially don't want that! Green alternatives include additives made of natural resources that won't harm the earth.
The next time you're in need of plumbing repair around the house, confer with a company that applies eco-friendly techniques. The work you do now may alleviate the need to do so in the future.